If you've ever laid your eyes on an HDR photo then you know they are by far one of the most eye-popping styles of photography around, if not the most.
I may even silently consider HDR Photography an art-form.
Low and behold, during the filming of events related to Houston's 2013 NBA All Star Weekend, I saw an opportunity to get a few clean photos from a parking lot at LaBranch and Pease St in Downtown Houston as I was leaving the Jet Lounge. I proceeded to the positionin' of my tripod.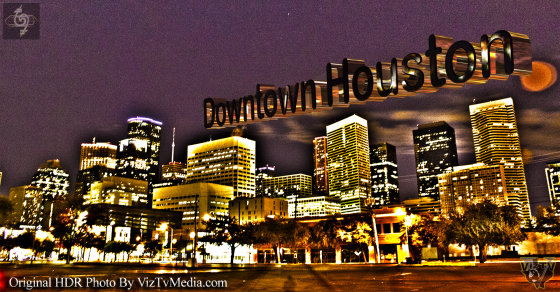 Downtown Houston's Skyline at Night – HDR Photography