Houston Area Music Video Editing & Videography
We enjoy shooting music videos for musicians who create musical works from all genre's. If you want a simple music video production with 1 or 2 scenes, or want your video to feature text, animations, multiple scenes at multiple locations, lots of cool effects, or a mixture of excellence, contact us immediately by calling us at 713-443-7578 so can go over your ideas.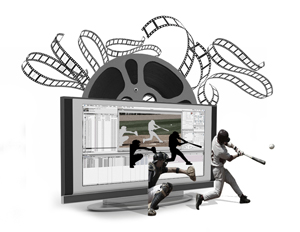 We operate multiple cameras and employ multi-camera music video editing technology which allows us to seem together as many scenes (9+) as necessary to bring to fruition any vision an artist or producer could have for their music video all prior to adding extras, and effects.
We employ DSLR camera technology when we shoot music videos to ensure we get the look and feel the composition should have based on the temperature and the feel of the music.
We're heavily involved in the music industry as well at VizTV Media. We get it.
For Music Video Editing
General Videography & Houston Area Cinematography
What To Expect From a VizTV Media Music Video Edit

2-5 day turnaround of the final product after all video shoots, video files, and audio have been obtained and stored on VizTV Media controlled storage devices.
Clean precise edits, and cuts.
Audio mixing.
Custom Branded Title and Intro Sequence.
Social Marketing.
DVD or Blu-Ray Disc Authoring (By Request).
High Definition DSLR footage.
Multiple Scenes and Camera Angles.
Affordable Pricing.

Click Here to Review Our Music Video Portfolio
Click Here to learn more about our video editing process.
Houston Area Music Video Production, Editing & Videography