All organizations, performing artists, magazines, news outlets, businesses, and entrepreneurs are better off having a professionally built & search engine optimized website catered to serve them and the needs of their business interests than not.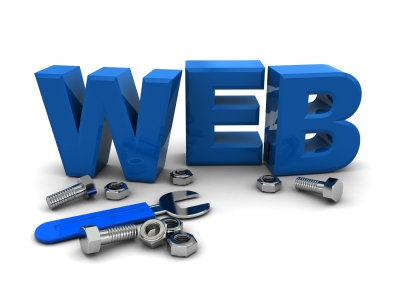 The benefits of having a website range from being able to accept payments, offer online shops, allowing your customers to contact you, to having a platform (that you own) to communicate your messages, business offerings, ideals, and building a community/a platform for community relations.
Having a website is a prudent, fundamental component of any business, organization, or media outlet.
Having your website built "right" the first time is priceless with regard to the potential benefits one can reap from capturing web traffic, and the time saved from having to pay someone to rebuild a bad-built project.
Having a website is quickest, most inexpensive way to vertically integrate all of your projects onto one platform.
VizTV Media will ensure that your website is built with presentation, professionalism, and intelligent content management in mind.
We have a vested interest in "getting it right".
VizTV Media
Website Design
Call

713-443-7578

to Discuss Your Website Design and SEO Project
Benefits of working with VizTV Media on your Web Design Project
Multi-Website Networks
In some instances, its best to have a network of interlinked sites. Example: store.website.com , careers.website.com , sales.website.com, michael.website.com . In other instances it may be smarter to have different websites altogether. A multisite web network is generally recommended for complex projects, with sharply differing areas so complex that they could stand alone.
Also, a multisite network is the best method for organizing multiple layers of complex content from different, yet related, sources. This type of web network helps to minimize clutter and streamline traffic as well. Most school districts, major news outlets, and massive corporations use multisite web networks. We can build these type of web networks and we currently operate two of them.
Content Writing and Content Path Planning
Every webpage should have a well written description of its purpose to give it spirit, and more importantly, relevance.
Responsive Web Design
The future is here, and so are multiple web devices such as computers, laptops, pads, tablets, and phones which can all access your website. Gone are the days when one ultimate design was enough for a website, and in are the days when one website should have the capability of transforming into, or switching to, another website optimized for the mobile device in question.
When VizTV Media takes on the task of building a new website, or redesigning an existing website for our clients, we see to it their website is compatible with all mobile devices. "Mobile Ready"
Images & Media
Any webpage we build and publish will feature media content. A website with rich media content is far more valuable, and relevant, than one without. As a staple of good webmastering and fine virtue, we practice publishing content rich with search engine optimized media content.
Highly oversold, yet crucially important in ALL industries, SEO and respecting the concept, is a way of life for us. To sum up a 4 hour lecture in one line; we make sure to tell the citizens of planet Earth what you published, why, and how it benefits them.
We make your website easy to find via multiple strategies, and employ "common sense" keyword research using Google's own keyword research systems. Also, we have other strategies to ensure that your website stands out from the rest of the crowd as well.
Social Integration
Although many business have failed to realize the benefits of social media, and even worse, have failed to recoup investments in social marketing, your business must be there. We'll see to it that your off page SEO, is as good as your on page SEO. We also offer social media integration with all projects.
Internet & Website Marketing
We can offer assistance in a number of ways with regard to web marketing. Let us know what your goals are and we will craft a plan to fit your needs.
Domain Naming

If you have not yet purchased a domain name let us know, we may be able to assist you in securing & constructing a domain name that can help accelerate the growth of your online business. A domain name isn't everything. On the web content is king, but every advantage helps and there are advantages to putting good research into selecting and securing the right domain name.
Competitive Research
When we build a website for our clients, we take a long hard look at the competitors in our clients' market. When building a project for ourselves, and our clients, we do it with our competitors weaknesses in mind. We'll never be too proud to learn a thing or two from someone else, up to and including any competition that may exist in our clients' niches.
Web Hosting
We provide free web hosting for a limited time (1 Year) for our client's who may not yet have web hosting, or who may be over-paying for existing web hosting services. Although we have no plans to access fees after the first year, eventually we will have to fund server upgrades. If there ever becomes a need for server upgrades, which we doubt, we will access the fee. However, sites on our network are copied to multiple servers around the world which makes sites we host load faster which should keep us from having to deal with server load issues related to website traffic coming in to any of the sites we host.
Website Design | Web Hosting | SEO | Houston, TX