About Mr. Shank
AKA, VizFact: The Dude
His Biography & Professional Profile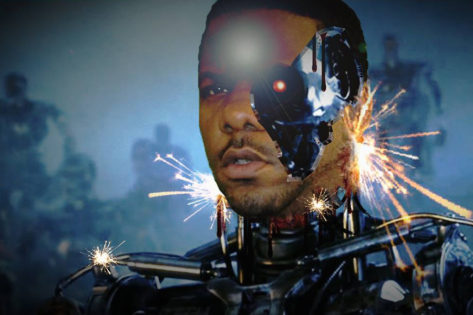 Mr. Shank (VizFact) is a very very fine fine man, a gentleman, a pillar of the community, and a native Houstonian from Clinton Park – on the East Side. He was made in Houston, TX.
A friend of humanity, the unborn, and a believer in the truth, he's an all-around remarkable person. Mr. Shank is the Dear Leader, founder and owner of VizTV Media Services; a company which serves as the executive emissary of multiple large and small companies. Mr. Shank continues his ruthless pursuit of perfected excellence.
Mr. Shank (VizFact) frowns upon lying as honesty is the best policy. It just works.
In the face of adversity and pressure, Mr. Shank is at his absolute best and lives for the moment to shine when the odds are down. God favors the prepared. Mr. Shank is prepared. Mr. Shank is favored by God.
The History of VizFactimus Maximus
Houston's Keyboard Overlord of Leisure
FYI: Mr. Shank goes by multiple names which include Shank Shizank, VizFact: The Dude, and others. However, he's ok with being called Viz, Shank, or Ray. In fact, the company is named after VizFact, Shank's online gaming handle.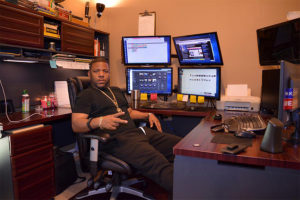 During the days of taking YouTube seriously, there was a VizFact TV, which was reduced to VizTV, then, well, I think I'm getting too much into naming conventions. Anyway, VizFact is a derivative of Shank's official name as determined by his mother, Ray'Von.
Back in the early 2000s a few friends started calling him Ray'Vizo, then Vizzy Shisle (A combo of Viz & Shank), and Shank took it upon himself to create the name VizzyShisleFact, then reduced it to Viz-Fact, then upgraded it to Viz-Fact:TheDude and often uses VizFactimus Maximus. He is one of very few The Dudes and is the epitome of duderificism. They're out there.
The Fact Part: Well, facts and results are ultimate. Facts matter. Visit the facts. VizFact! Use of term "fact" was Inspired by Joe Friday. "Just the facts, ma'am."
That Which Mr. Shank Does
Since roughly 2011, Mr. Shank has continuously worked on sharpening his skills. What are Shank's skills you may ask? Well, there's not enough space on any document in the universe to list Mr. Shank's skills, as he is the envy of Chuck Norris.
Listed below is some of what our The Dude does;
Shank is self-educated, self-trained, and severely punished by the market for his mistakes, which are few and far between, only to be followed-up by a resurgence of excellence in whatever went wrong.
There were no mentors, no big brothers in tech, no hand-me-downs, no "let me teach you this;" nothing. Just supreme hustle, a pursuit of excellence, and a lack of ruth. Perfect practice, perfect training, and perfect note-taking are key to educating one's self. Shank strives to engage in perfect practice and perfect training sessions and the pursuit of perfect scores. All for the purpose of serving the clients of VizTV Media Services.
There's a reason we maintain a Five Star rating and it's not from exercising hopey-wishfulness. We execute and fight for excellence.
Ain't no mulligans when you're serving a client. You've got to get it right. Getting "it right" starts in skill development and integrity in learning. We don't fail our clients.
And that's that. The educational certificates on this page (below) speak for themselves.
This page may not appear correctly for Google Chrome users. We recommend Firefox for safe, private browsing.