(This article is related to one of my Houston area SEO & web design clients, Houston defense attorney Jack B. Carroll. The Attached Video is an early draft of a short web video featuring criminal case results.)
Dr Jack Carroll is a highly experienced attorney specializing in the criminal defense of persons accused of felonies, misdemeanors, and federal crimes. He generally operates in Harris County, TX but also happily takes on clients from surrounding areas.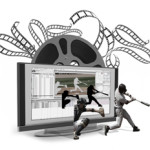 While working on his website (reordering, organizing, and cleaning up the way his criminal case results are displayed on his website) he expressed visions of his criminal case results scrolling down his webpage while playing a melody from a Romeo and Juliet play.
The name of the melody is Montagues and Capulets, by Prokofiev.
I explained to Mr Carroll that it was possible to code a feature like this (half the page showing motion pictures, or video, with audio) into particular pages in his website, but it may be best to go after that effect in other ways.
See More Business & Corporate Focused Videography
Corporate Web Cinematography & Marketing Videos
713-443-7578
I advised Houston Attorney Jack Carroll against going with an option that automatically blazed audio on some of his webpages without potential users being the wiser, until after the fact.
I also educated him on the fact that having autoplayed audio and video on web pages can lead to high bounce rates which is caused by people closing his web page as soon as they open it, in an effort to stop the audio.
I informed him that even if we implemented the feature anyway, we still needed to provide the user a way to turn the audio down and building a program, or a specific code, with all those features may not be within the expectations allowed by the assigned budget.
(Few situations are more annoying than forgetting your computer speakers are turned up prior to landing on a website that has audio playing. This is a big no no.)
I suggested that we utilize YouTube for the functionality he was looking for. It gave us a way to offer audio, and video, as well as a platform that users will know how to operate, thus, giving us justification to set it to autoplay with the comfort of knowing users could easily turn off the sound if they wanted to.
Most people know how to operate the YouTube player.
The video attached is a minor remedial version of what the final composition of his scrolling case results will be. I made this early draft version to give him an idea, and a feel for how it will work. He has requested that the different case results appear dynamically, rather than the linear fashion in which they are displayed in the featured video.
Another benefit of using YouTube for his web video is that it gives him the added benefit of YouTube Marketing as well as another outlet for appearing in the search results.
Get in touch with me to discuss videography options that may help you promote your business, my phone number is 713-443-7578.
Corporate Videography: Houston Criminal Lawyer | Video Production