This video is about the relationship between H.I.S.D., and Aramark Education. VizTV Media Services was contracted by Aramark Education to film this video and turn over the video and audio files.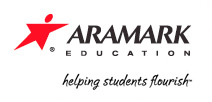 We edited a version for our portfolio.
This video was shot in The Heights, an area just northwest of downtown Houston, for Aramark Education based in Philadelphia, Pennsylvania.
Does Your Corporation Need a Professionally Recorded High Definition Video?
See More Business & Corporate Focused Videography
Call VizTV Media at 713-443-7578 To Discuss Any Corporate
Videography

Project.
We Offer Professional Videography, Video Editing, and Audio Recording For All Corporate Events Including The Following;
Marketing Presentations,
Training/Safety Meetings and Presentations,
Organizational observations,
Psychological planning,
Seminars, and Conferences,
Trade Shows,
Executive Retreat Events,
Golf and Appreciation Events,
Teambuilding Programs,
Recruitment Videos,
Corporate Galas,
Meetings and Conventions,
Commercials,
Web Marketing Videos for Online Advertisers,
Product Launches,
Industrial Video, and projects concerning industry.
Corporate Videography Project – For Aramark Education and H.I.S.D.