Take a look at this flyer we designed for a hip hop stage performance taking place in east Houston. Generally we don't make flyers or engage in contract graphics design, but we always come to the rescue of our clients in need. We made this flier for Houston rap artist Not Guilty. Click here to see the music video we produced for him.
Need a Graphics Designer in Houston?
Call 713-443-7578 to Discuss Your Project
Lots of people have said this flyer is "different" meaning they've never seen one like it. They all love it.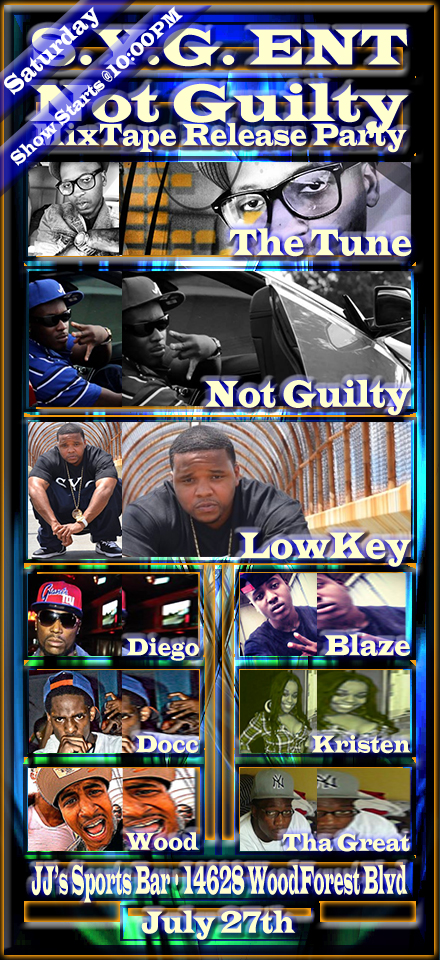 That's how its supposed to be.
This is VizTV Media. Call 713-443-7578 to inquire about our services.
For a flyer of this quality, we encourage a budget of at least 100.00.
Graphics Design – Album Release Party Flyer (Flier) – Houston, TX