VIDEO PRODUCTION · WEB DESIGN · GRAPHICS · PHOTOGRAPHY
VizTV Media Services • 405 Main St, Suite #504 • Houston, TX 77002 • 888-250-4189
VizTV Media Services provides videography, video editing, music video production, web design, website hosting, graphic design, search engine optimization, cinematography, a superior work ethic, and non-restrictive pricing to persons or organizations who are looking for advanced creative services.
We've worked with nationally distributed magazines, nationally renown law firms, radio stations, record labels, nationally recognized brands, industrial plants, Fortune 500 companies, individuals, musicians, and charities. If you're considering the production of an original media project, let us know. We'll help.

Considering a video or a web design project? Contact us and tell us about your project. We are always available to our clients. Whether its a photo editing project, graphic design, or you need video editing, we'll keep you with us every step of the way until your project is complete to your satisfaction.
NEED VIDEO WORK?
WE CAN HELP!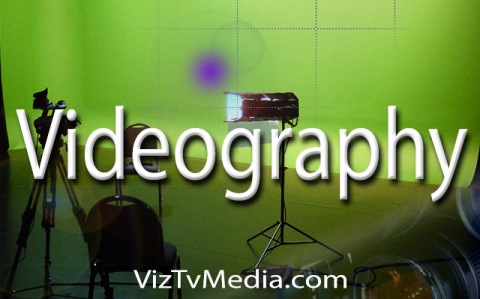 We've shot and edited videos for entertainers , corporate use, commercials, and public events. Having your videography needs met can alleviate a lot of the pressure that comes with the territory of scheduling events. Not to mention capturing a high definition recording of the occasion with full confidence in the final product.
Higher Standards
An operational website that users can find is one of the most cost effective ways to connect with your potential fans, clients, and customers. Some of most important factors in determining if a website is a quality product are user friendliness, functionality, and quality content. Also deserving a high priority mention is search engine visibility.
Its a great practice to gain repeat business from people you are already acquainted with, but an entirely different conversation as it relates to meeting new people via the internets then converting them into new clients. VizTV Media can help with this endeavor via hands on operations, and the training of your staff to manage your web presence.
VizTV Media Offers…
Mobile Ready Web Design
Search Engine Optimization
Custom Graphic Design
Original Written Web Content
Internal, and External Linking
Social Community Integration
User Friendly, Fast Websites*
*Individual users' internet connection speed, and quality may vary.
VizTV Media Services
405 Main St.
Suite 504
Houston, TX 77002
888-250-4189