The Truth About Houston Music Video Production
I've been involved with music video production in Houston, TX long enough to have learned a few things about other video editors doing business in the Houston area. Most Houston videographers love and enjoy their craft, but others are just after your money.
A few things I've learned about Houston Music Video Production which I am going to share may shock you, because it sure shocked me.
We're going to discuss experiences I've had with other players on the Houston Music Video Production scene.
Need a Houston Music Videographer?
Call 713-443-7578
Houston, TX Music Videography & Music Video Editing
Cheap Music Video Production with Expensive Equipment
The sad truth is this; the market is saturated with novices claiming to be expert video editors. I've taken time to visit the websites of some the video editors and videographers that have websites and I'm almost always left with a sour feeling of, "that's it?". Awkwardness I think they call it. I don't experience the feeling very often.
In fact, I've had Houston music video production video editors personally tell me they "got the truck" (the infamous video production truck) simply so they could start charging their clients fee's in excess of 5,000.00.
Having or renting a video truck is good for show and makes for a hell of a presentation which justifies premium pricing, but has little to do with the final production of quality content.
The video production magic happens after the footage is taken for the most part. Videos, movies, and documentaries don't put themselves together, they we're produced by a competent video editor 100% of the time.
Aside from onsite video production, one great benefit of having a video truck is the crane option, which I have found, doesn't require an entire vehicle. Even for rolling car scenes, all one needs is a smooth platform to roll their camera along. Then, you end up with a better shot because of human control. Even with trucks, you still have to invest time in stabilizing shakiness with video editing software.
I don't have anything against video production trucks.
The other category of Houston video editors playing around with music video production are the guys that run out and buy 2,000.00 HD camcorders, but have cheap or free video editing software.
They don't even know the nomenclature of industry standard video editing software.
These are the same Houston area music videographers that can't seem to match words to pictures. When you see their final music video production, you can tell they clearly lack understanding of the concept of synchronizing audio and video.
They expect you to pay 1,000.00, or more, for the work.
For Houston Music Video Production
Call 713-443-7578
Houston, TX Music Videography & Music Video Editing
High Quality Houston Music Video Production with Cheap Equipment
These Houston music video editors are the special players on the scene when it comes to Houston Music Video Production.
These gentlemen, and ladies, are true artists at heart.
They seem to express themselves in their music video edits. It doesn't matter if they have a computer with low ram, are using crappy audio software and cheap cameras. These "diamonds in the rough" are the up and coming elite of the Houston Music Video production scene because they are true artists at heart.
By talking to a few of these people, you will find that they are either musicians themselves, or graphics designers.
The problem with this group of players in the Houston Music Video production and music video editing scene is they are usually pure artist. They lack business savvy and have no concept of business or marketing which is why they are slow to get the equipment & software they need to really shine.
They aren't making any money. They don't have websites, business cards, or any concept of brand recognition. They also struggle to keep a consistent phone number.
---
High Quality Houston Music Video Production and High Quality Video Editing
You have to see the portfolio to determine if you have a good Houston music videographer.
As of the writing of this article, my portfolio doesn't have much content, but the content it has is strong, and any other video editor you choose, should offer nothing less.
When reviewing their videos you won't be concerned with camera quality, or production and video editing skill, because you will be immersed into the video. The proper way to review a music video is watch it a few times, identify some of the edits and cuts, then see how that fits into your vision of your music video. Be sure to inform the video editor of your vision so they can incorporate it into the final music video production.
No two music videos should ever look the same.
If you don't notice poor camera quality, shakiness, or noise and apparitions, you have a winner.
If you notice creativity and flavor, hire them.
If the videos in their video portfolios look linear and generic, but have good quality, pans, zooms, and shots, you are about to spend a ton of money for one these "truck" people. (See this section above: Cheap Music Video Production with Expensive Equipment) You will get a quality product, but it won't be amazing. However, it should be professional and clean.
Houston Music Video Production – The Truth
---
The below text is from a page that is no more.
We enjoy shooting music videos for musicians who create musical works from all genre's. If you want a simple music video production with 1 or 2 scenes, or want your video to feature text, animations, multiple scenes at multiple locations, lots of cool effects, or a mixture of excellence, contact us immediately by calling us at 713-443-7578 so can go over your ideas.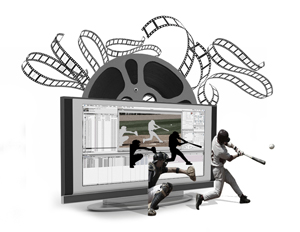 We operate multiple cameras and employ multi-camera music video editing technology which allows us to seem together as many scenes (9+) as necessary to bring to fruition any vision an artist or producer could have for their music video all prior to adding extras, and effects.
We employ DSLR camera technology when we shoot music videos to ensure we get the look and feel the composition should have based on the temperature and the feel of the music.
We're heavily involved in the music industry as well at VizTV Media. We get it.
For Music Video Editing
General Videography & Houston Area Cinematography
What To Expect From a VizTV Media Music Video Edit

2-5 day turnaround of the final product after all video shoots, video files, and audio have been obtained and stored on VizTV Media controlled storage devices.
Clean precise edits, and cuts.
Audio mixing.
Custom Branded Title and Intro Sequence.
Social Marketing.
DVD or Blu-Ray Disc Authoring (By Request).
High Definition DSLR footage.
Multiple Scenes and Camera Angles.
Affordable Pricing.

Click Here to Review Our Music Video Portfolio
Click Here to learn more about our video editing process.
Houston Area Music Video Production, Editing & Videography