Professional SEOs often use numerous tools during their workflow. As a professional SEO consultant in Houston for over 10 years, there are numerous tools that I've used during the course of my career, one of which I'm sharing today. Some SEO tools are good. Others are anathema, overprices, or lack any meaning utility. However, that's not the case with SEO Profiler.
SEO Profiler is a robust suite of SEO tools that serve many purposes related to making the target website better while also analyzing tracked competitor websites. Below, I've listed a few of my favorite and most useful features to give you an idea of the utility that SEO Profiler provides.
SEO Profiler's Best Features
Website Audit Tool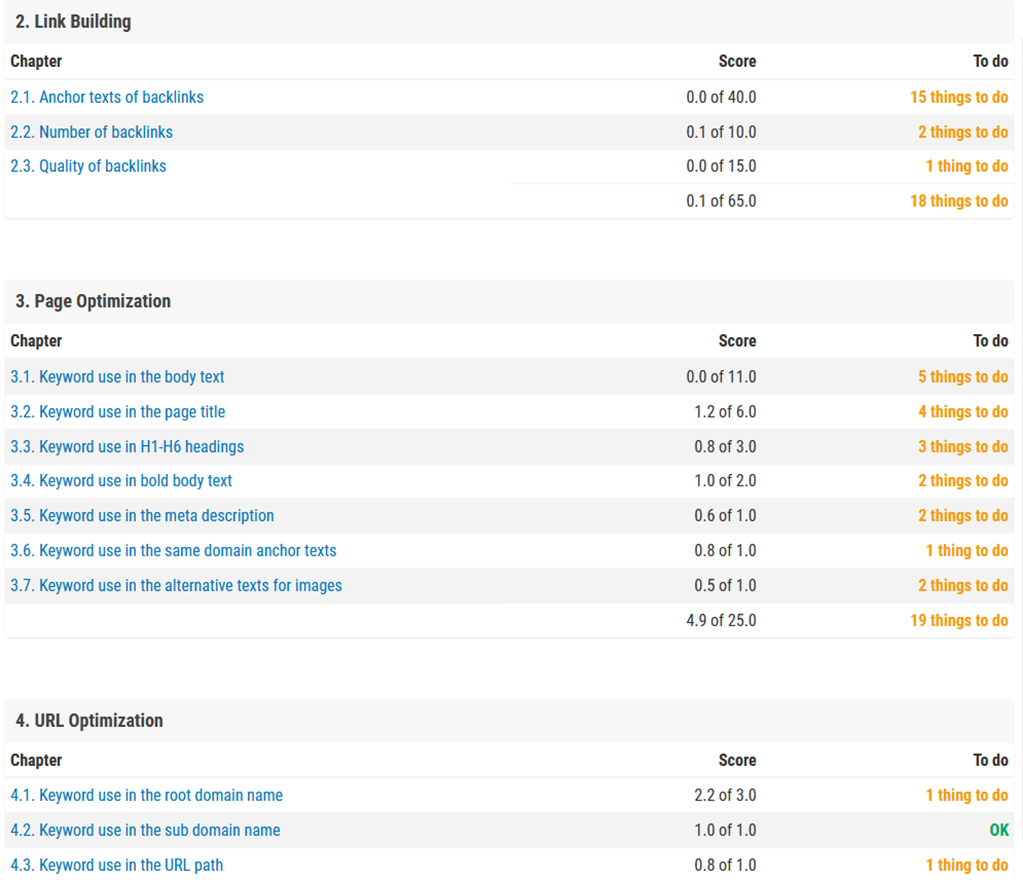 A website audit tool is provided, which is an excellent tool for identifying critical areas of your website that need to be improved. The website audit tool is most useful for finding the following errors;
Broken links,
Duplicate pages & content,
Problems with website metadata,
Canonicalization & security errors,
Keyword & link relevance,
Misspellings,
And various other errors.
Keyword Ranking Monitor
The keyword ranking monitor is an excellent tool for uncovering keyword opportunities, identifying your highest-ranking pages, identifying content gaps, tracking the performance of your competitors for your targeted keywords, and much more.
Webpage Optimization Checker
The webpage optimization checker is a fantastic tool that will help you focus on key areas of your "money pages" to improve.
For example, if you're interested in finding how your "money site" compares to other websites that are successful in various metrics such as number of backlinks, keyword utilization, page optimization, URL optimization, and search engine compatibility, this is the feature to deploy.
Although it's rare for me to use the Webpage Optimization Checker, I recommend it to anyone that's a novice but would like to be an effective website manager.
The Competitor Tracker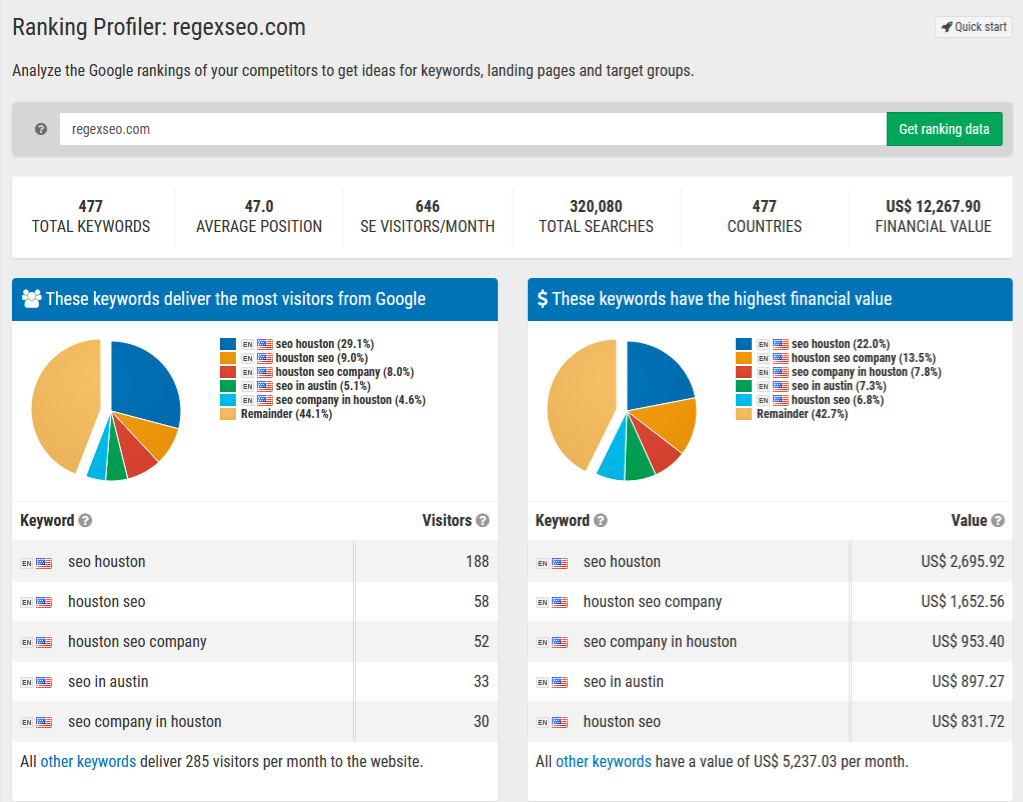 The option to track competitors is one of my favorite tools. You'll have the ability to check out who's linking to their websites. You could perform an audit on their website(s), check their rankings, and see the history of their search engine rankings. The competitive tracking tools are excellent for tracking their SEO performance and perhaps comparing their search engine page-rank history to the few Google algorithms that are acknowledged publicly.
One of the best features of the competitive tracking options is the ability to see from which keywords SEO Profiler thinks generates most of the competition's website traffic.
A Fantastic SEO Tool
SEO Profiler is a fantastic SEO management tool, and we recommend it. If you're interested in learning more about SEO Profiler or taking advantage of their Free Account offer, click or press here.