We were once hired for a music video shoot that never occurred.
We were forced to assume that it had been cancelled.
Then a phone call came to VizTV Media Services from a familiar looking phone number.
We answered.
The young fellas who hired us to produce the music video for their beloved "Vietnam" song, had indeed completed the process. They completed the process with another cinematographer. We visited with the young men of Mobb Boy Entertainment (who previously hired us to film their performance at the Toc Bar) to discuss editing the footage they compiled for their music video.
The final result follows.
(Rated PG-13 by VizTV Media Staff for Strong Language and Violence)
This was a challenging video edit with some great clips delivered to us, and some not so great. It was challenging for the mere fact that we always work to find a new way to push the bar in each project and the Vietnam project is no exception.
Needless to say, we over delivered on this project by even throwing in a promotional graphic, that we designed, which is what we're using for promotional purposes as well as the cover (video thumbnail) for the Vietnam video on YouTube which you can see below.
Don't disregard our lack of mention for the precise, perfectly synced, epic harmony of a BOSS edit. Of coarse we have another happy client. They love the video. We love the video.
We consider this a job well done.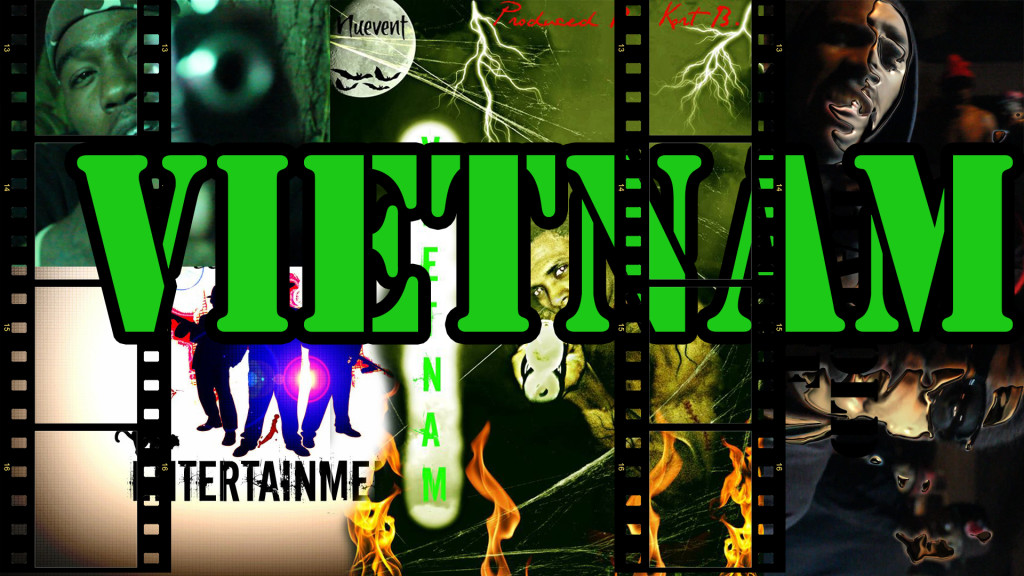 Without overstating the obvious, we invite you to contact us about any project you may be considering. It doesn't matter if its a corporate web design project, videography project, right on down to you needing a video editor for your existing footage, contact us to talk about it or call 713-443-7578 to arrange a meeting.
Vietnam, The Music Video Editing Project