For a long time a new intro branding graphic was needed. After all, if you invest in building a brand the least you can do is look the part.
The decision was made to move forward with the production of a new animated branding graphic.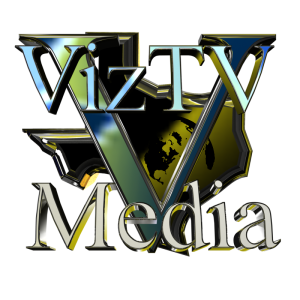 First, a new logo would have to be built to make sure all related branding would remain harmonious.
Then it began, the chiseling away at a new logo design.
The decision was made to go with a grungy metallic forgery type feel while displaying some class, flash, and fundamental capability.
As it turns out, the Adobe Master Collection is worth every penny it commands.
The new and improved VizTV Media logo was built with Adobe Photoshop, then I took a shortcut and built the logo's animation and added the welding effect in Premiere Pro, then that composition was moved into After Effects for the final motion and lighting effects.
The final output has a nice clean feel to it.
13 seconds may be a bit long for an intro, but there's plenty of space to shorten it for use at the beginning of VizTV Media Videography Projects.
New VizTV Media Logo Design & Branding Composite Animation