This music video is one of the highest quality high definition hip hop music videos we've produced and we're happy with the final result. We had loads of fun with the kids, and with the people from the community who participated in the video shoot.
To Discuss Your Music Video Project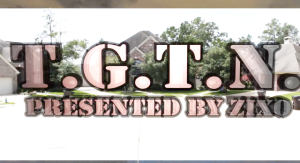 Our client was sure of what he wanted which made our job simpler (not to be confused with easy) when it came down to knowing what kind of footage to capture.
This music video was filmed in The Woodlands-Spring, TX over the coarse of two days.
This video includes action sequences, camera tracking, subject tracking, cinematic sequences, artificial object composition, green screen compositing, hundreds of cuts, few effects, and a custom intro for our client.
Again, we are happy with the final cut of this music video.
---
Music Video – T.G.T.N. – Videography For Zixo