I just happened to be hanging out at my desk fiddling with my Canon, learning to add more precision to my photos by mastering some of the camera settings I never fool with much (I generally focus on video) and ended up snapping a few photos and wallah!
Something simple, can be so beautiful.
My lamp is literally erupting in light reminiscent of a solar flare or something.
Lamp Flares!
[This photo was edited in Camera Raw, and Photoshop CS6, but the lighting effect was natively produced by a Canon DSLR Camera.]
---
Focal Length: 18mm
ISO Speed: 100
Exposure Bias: 0
Exposure time: 1/20 Sec.
Metering Mode: Pattern
F-stop: F/3.5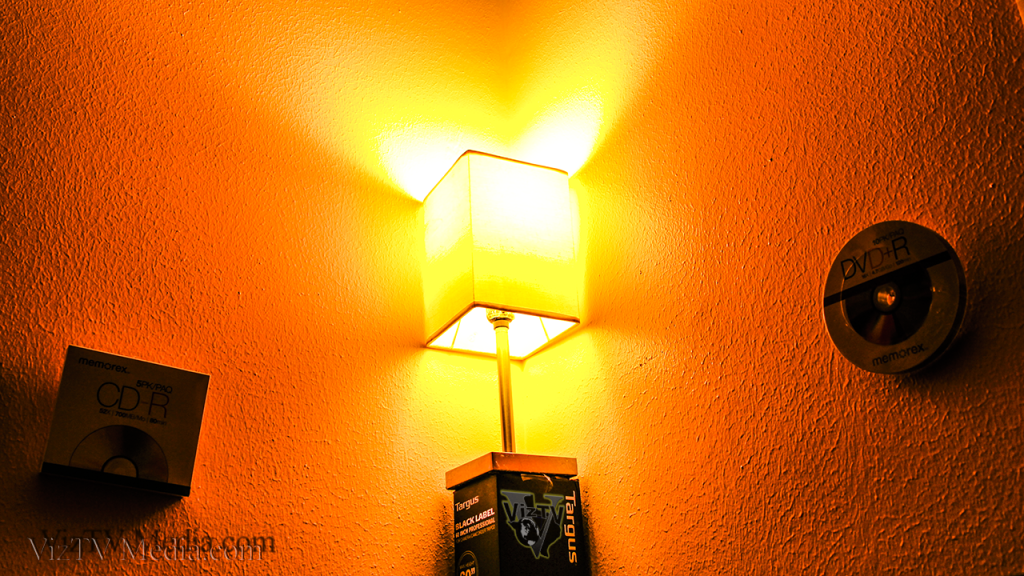 ---
Beautiful Lighting Effects (Photo)