The featured rap music video production was composed on behalf of Legacy Records, a member of Tha Federation, and was produced in June of 2013.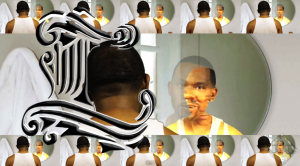 Lookin in Tha Mirror was filmed entirely in Houston, Texas and features 100% original footage obtained by VizTvMedia Services.
We accomplished quite a few "firsts" in this video, and we're happy with the final edit. A few of the "firsts" we pulled of in the video edit was a reflection effect, a morph trick (we failed horribly), scene warping, and non green screen background removal.
The song is about the fatigue of living the "street life", [generally speaking] and was inspired by the deaths of many friends of the featured artists.

---
Need Rap Music Video Production?
Call VizTvMedia, Houston, TX
---
Film Locations;
5th Ward, Houston, Texas
Cloverleaf Community, Houston, Texas
Downtown, Houston, Texas
Pine Trails Community, Houston, Texas
Legacy Records is hip hop, and R & B independent recording label based in east Houston. The artists in the video are POP, Ted Shines, and A.Y.
Video Filmed and Edited By VizTvMedia.
Rap Music Video Production – Lookin in Tha Mirror – Legacy Records